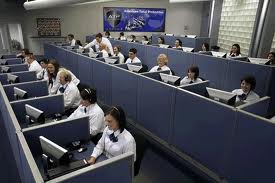 Here at Mobile Lock & Security LLC we care about our customers: Many Alarm companies will try to lock you into a contract for 3 to 5 years at a high monitoring fee And  will charge you a trip charge fee with a  high hourly rate ,customers should compare yearly rates and fees before choosing any system ,which alarm company ,beware the online systems that will be sent to you and have no service personal to come to your home and relay on you to install the door and motion defectors while they collect their monthly income from you .and most companies that do offer customer service ,it is best to check the hourly rates and trip charge cost to you before chooseing a system, You could be spending 3 to 4 times the cost for a system over a period of time.
Burglar Alarm Monitoring
When a burglar alarm signal is received from your home, you can count on Mobile Lock & Security monitoring Station to deliver a fast response to both you and the police.
Fire & Smoke Monitoring
As soon as a fire or smoke detector signals an alarm, the signal is transmitted to the Customer Monitoring Center and your local fire department is notified.
Carbon Monoxide Monitoring
Carbon monoxide detectors offer 24 hour home monitoring protection. Our detectors are specifically designed to trigger a siren in your home while simultaneously sending a signal alert to a Customer Monitoring Center.
Flood & Temperature Monitoring
Flood detectors help protect your home against water damage. When a sensor signals an alarm, our Customer Monitoring Center will notify you. Temperatures sensors help monitor your home's heating and cooling system by detecting significant drops in temperature.
Panic Button
Remote panic buttons are equipped with switches built on the alarm panels. Once activated, an alert is sent directly to the Customer Monitoring Center where a trained professional will dispatch the appropriate emergency response service to your home or business
Medical Alert System With the push of a button, you will be connected to a trained professional through a two-way voice intercom system if installed. In the event you aren't near the base station or a phone, a trained professional will automatically dispatch the appropriate emergency response service to your home or business.